Debatin's partners around the world
Our partners play an important part in our success.
Satisfied customers, long-standing partnerships and forward-looking product developments form the basis for DEBATIN's internationally successful market position. Customers and partners around the world place their confidence in the tamper-evident and innovative packaging and transport solutions offered by Anton Debatin GmbH from its base in Bruchsal, Germany.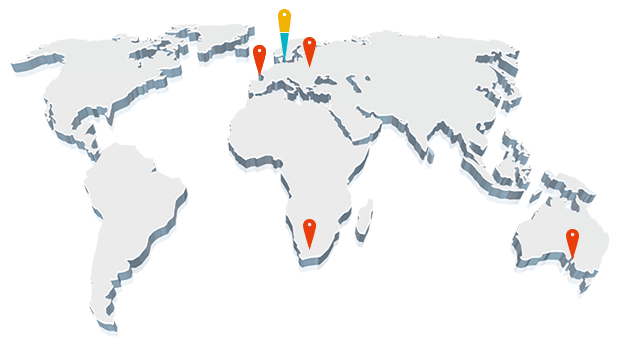 Our partners – those who supply us with our various materials, for example – play an important role in the manufacture of DEBATIN products.
DEBATIN is a member of various associations, networks and organisations in the packaging industry and security sector. These associations set standards, ensuring among other things high product quality.