Working for DEBATIN
We're well aware that much of our success depends on our employees. That's why we attach great importance to team spirit, flat hierarchies and balanced relationships. Our concern for the health and happiness of our employees is one of our hallmarks as an employer.
We've subdivided our employee-friendly and family-friendly policy into three areas: work, family and health. Next, we'd like to show you how we imbibe each of these three areas with meaning.
The workplace comfort factor
We want our employees and colleagues to feel comfortable and happy at work, so we've tried to make the atmosphere at Debatin as pleasant as possible. Work is enjoyable in our light, bright and friendly offices. Our redesigned break room – which features a football table – and our staff cafeteria are places where employees can rest and relax. Water and fruit are available free of charge.
DEBATIN also organises events such as the DEBATIN Family Party. Here, family members can enjoy food, drink and entertainment for young and old, and take a closer look at where their loved ones work.
The annual barbecue offers colleagues the opportunity to get to know each other better in a relaxed environment. We offer childcare for DEBATIN families at this event.
---
Company pension scheme
We want to make sure our employees can enjoy their retirement. Hence we've decided to offer a generous employer supplement to all employees who pay into the German Fund for Media, Printing and Paper, a pension scheme set up by Druck + Medien e.V.


---
Advanced training & advanced education opportunities with DEBATIN
You'd like to gain an extra qualification, or study part-time, or there's a particular area you'd like to develop expertise in?
We foster our employees as individually as possible, and will support you if you want to gain additional qualifications. We offer a wide range of opportunities, from specialised advanced training courses for specific fields of work to language classes or integrated degree programmes.
Besides individual support, we also regularly offer various group classes such as the English language class currently being run by Berlitz.
Family-friendly focus at DEBATIN
As an industrial business operating via a shift system, we know that juggling work and family is not always easy in practice. Hence we make every effort to ensure that our employment policies are family-friendly. Maintaining a healthy balance between work and family is an important pillar of our corporate philosophy.
For this reason, we're partners in the "Bruchsal Family Alliance" as well as members of the corporate network "Success Factor Family".


By the way:
in 2015, we were awarded the label "Family-friendly company in the Bruchsal region". This label was developed by the WFG (Regional Business Development for Bruchsal) together with the Bruchsal Family Alliance, and is reviewed regularly.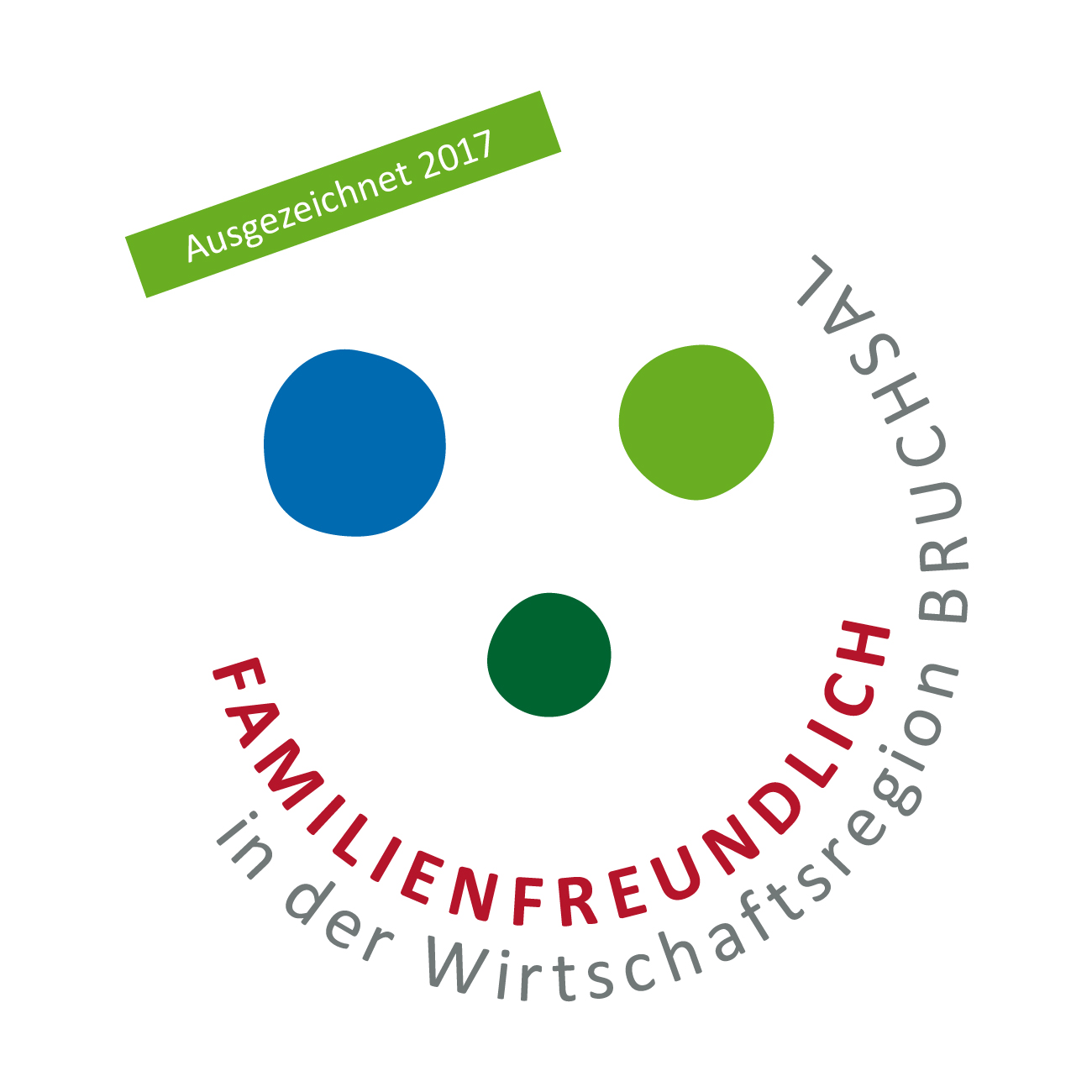 ---
The "berufundfamilie" (work and family) audit
In 2018, we gained certification from berufundfamilie GmbH. We make every effort to maintain our high standards and introduce new and innovative ideas to make further improvements.
See our Profile to find out more about our goals and activities.
First successes include:
Ergonomics map
Mobile work
Measures for keeping contact with employees on leave (parental leave, caregiver leave etc.)
Introduction of advanced training opportunities during leave periods
Management guidelines and corporate values
Active paternity
Childcare allowance
And much more
---
Progress on the work/life balance index
In July 2018, a work group from the Ministry for Family Affairs in Berlin invited DEBATIN to help develop and test an index which charts progress towards creating the perfect work/life balance. Naturally, we were happy to comply.
The "Work/life balance index" charts progress on how family-friendly a company is.
We were, of course, delighted to be evaluated. The fact that our employees stay with us for much longer than average is particularly revealing.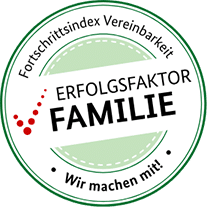 ---
voiio – online platform for your home & family life
voiio is the newest addition to our portfolio of family-friendly services. Here we offer members of the DEBATEAM free access to all six modules on the digital platform.
voiio supports employees in many different phases of life – whether with virtual childcare, sports, family events, mindfulness practices or even counselling in emergency situations.
DEBATIN employees can gain free access to the following voiio modules:
Pregnancy & birth
Babies & toddlers
Primary school children & teenagers
Marriage & partnerships
Just for me
Caring for elderly relatives
We offer sports groups tailored to the needs of the various workplaces. These are headed by a professional personal trainer. Once a week, colleagues from the various departments can participate in sessions designed to keep them healthy and prevent or alleviate possible health complaints.
Our employees receive discounts on nearby gym memberships and also benefit from our collaboration with the John Deere factory in Bruchsal.