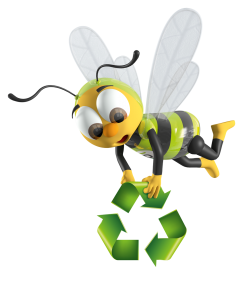 What are the different types of recycling? Terminology / definition
RECYCLING
Recycling means "using again" or "reprocessing", and describes a procedure in which waste is processed to create products, materials or fabrics that can either be used again for the same purpose, or used for a different purpose (see Section 3, paragraph 25 of the German Closed Substance Cycle and Waste Management Act).
RECYCLATES
Recyclates are secondary materials which serve as a basis for manufacturing new, quality products, i.e., recycled plastics from so-called post-consumer waste. Recyclates are manufactured via a cleaning process. In many cases, recyclates are mixed with other materials to create new products.
RECLAIMED MATERIALS
Reclaimed materials are waste products from manufacturing processes. After being ground or crushed to a suitable degree, they are returned to the manufacturing process.
PCR
Post-consumer recycling refers to the reprocessing of post-consumer waste, i.e., the plastic waste that accumulates in domestic households or in offices.