DEBABAG® PCR
The universal flat bag that benefits the environment
DEBABAG®PCR – a transparent flat bag for simple and sustainable packaging
Whatever you need to pack, be it textiles, plastic or metal parts, or more exotic products, our tear-proof, transparent PE film made from post-consumer recycled material has got you covered.
This sustainable packaging solution not only ensures our "Safe. Perfect. Packed" guarantee, but also helps meet your scope 3 emissions targets: good for the environment, and good for your customers who prioritise sustainability.
DEBABAG®PCR is available in various sizes. Upon request, we can customize the DEBABAG®PCR with your logo or label, providing space for your brand to stand out.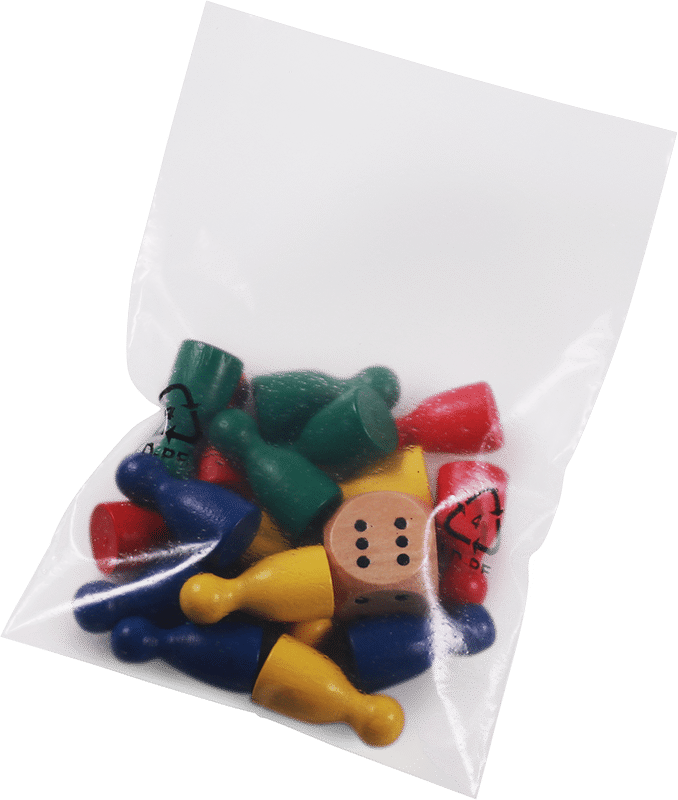 Features of DEBABAG® PCR:
Sizes from 80 x 120 mm to 500 x 600 mm
Sustainable thanks to environmentally friendly PCR film
Film thickness 50 μm
With PE label
Custom printing available
Special versions available upon request
Please note:
We use PCR film for DEBABAG® PCR. PCR stands for post-consumer recycled material: it's all about the principle of reuse. That speaks for itself – and it speaks for you, and of course for DEBATIN. This way, even your packaging tells the world that you're working for a greener future.
DEBABAG® PCR – all-rounder flat bags by DEBATIN!!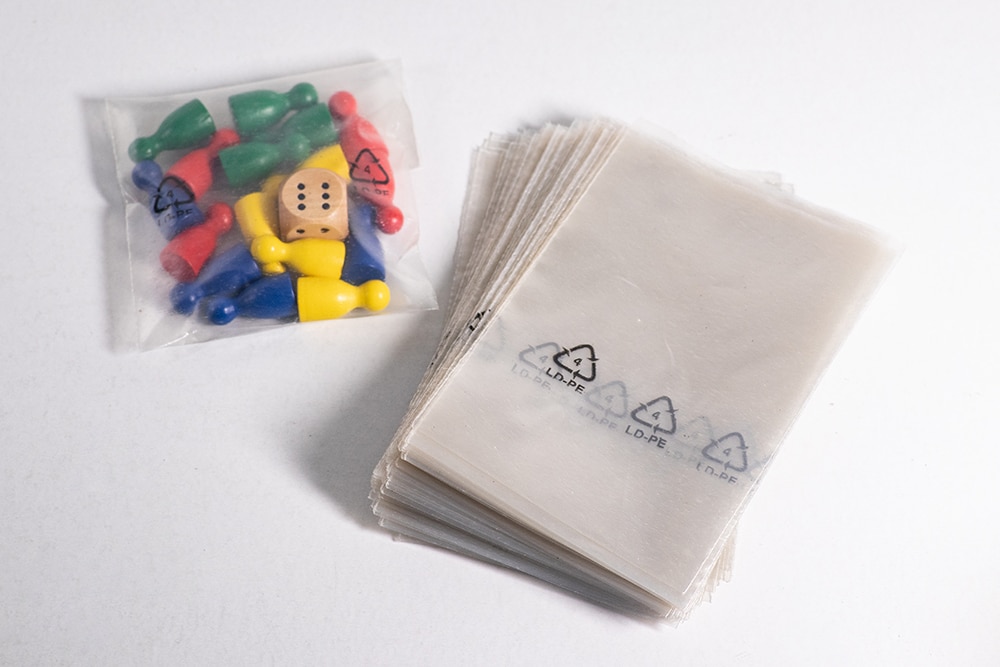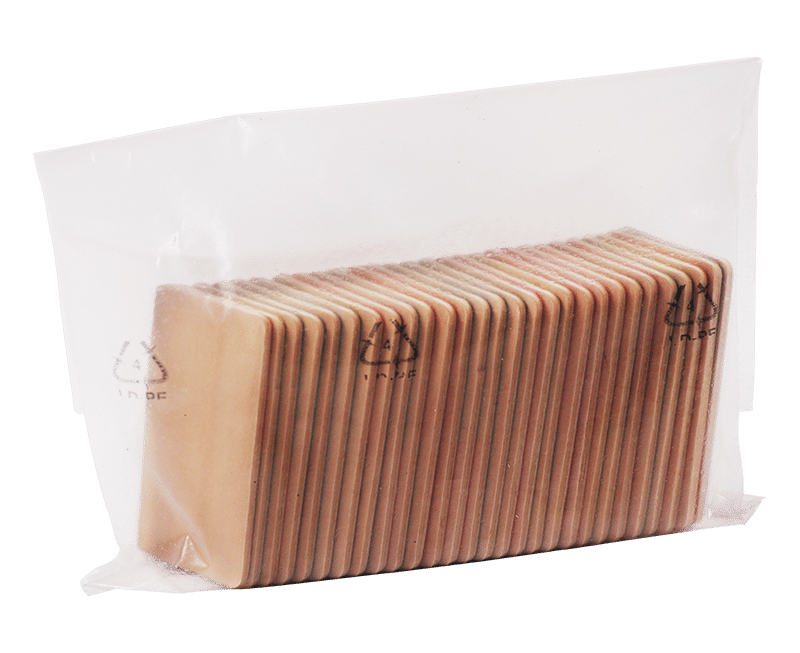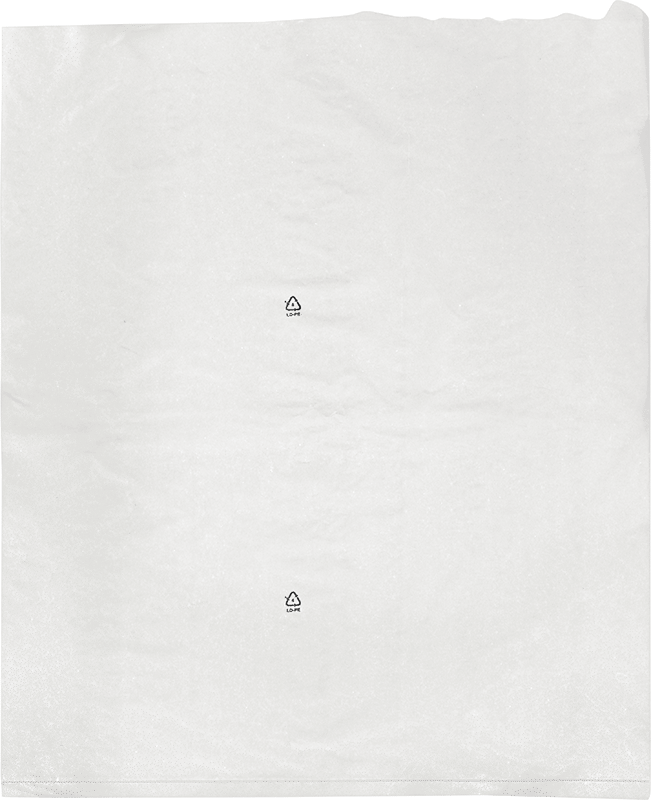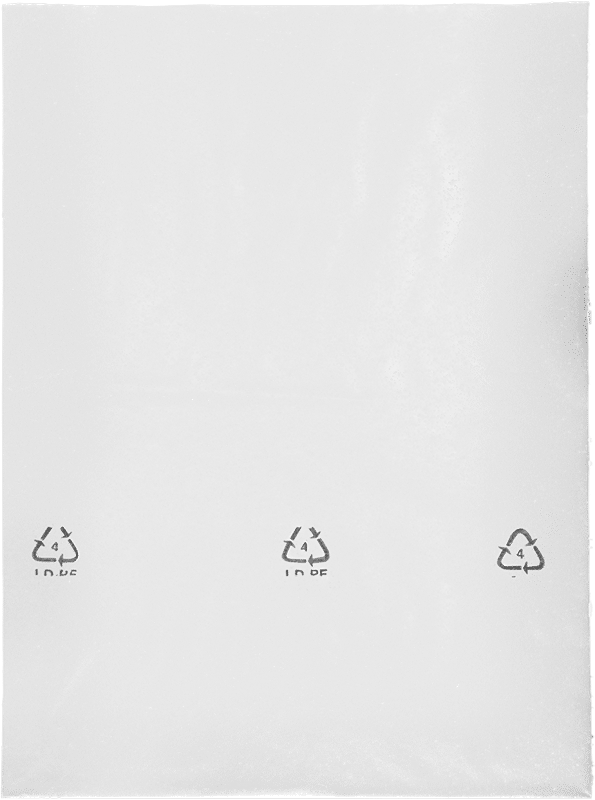 DEBABAG®
All-rounder flat bags with PE label
DEBABAG® – packing made simple, with transparent flat bags.
DEBABAG® universal flat bags are ideal for packaging a wide range of items, including textiles, foodstuffs, plastics or metals.
DEBABAG® products are made of tear-proof, transparent polythene, and are available in a range of strengths and sizes. Available with customised print on request.
Features of DEBABAG®:
sizes ranging from 70x100mm to 60 x 800 mm
foil strengths from 25, 50 and 90μm, transparent polythene
with PE label
customised printing on request
special editions available to order
Please note:
We take the environment seriously. For this reason, we use only environmentally-friendly polyethylene in the production of our DEBABAG® products. Polyethylene can be recycled, does not contaminate groundwater, and does not emit poisonous gases when burned.
DEBABAG® – all-rounder flat bags by DEBATIN!