Today the Debatin Group operates two production sites: one in Bruchsal and one in Hoenheim. These offer combined floor space of 13,000 m2, equipped with ultra-modern production technology, as well as attractive offices and break rooms, extensive storage areas and cleverly designed bays where lorries can load and unload.
Back in 1923 when Anton Debatin und Rudolf Berger first founded the "Debatin & Berger Paper Company, Bruchsal", it was a very different picture. The first DEBATIN production hall on Prinz-Wilhelm-Strasse in Bruchsal was actually a former stable, complete with hayloft and dating from 1905.
Here in these business premises, where paper goods and print-to-order goods were produced and traded, the print shop was not only squeezed into a total floor area of just 116 m2, but also had to accommodate a workplace for the typesetter. The office was located in the nearby Schwimmbadstrasse in Bruchsal.
Because the production area was so small, many products were made at home. Tasks such as gluing paper bags or making up cigars with rolling papers made by DEBATIN were outsourced to the men's prison in Bruchsal.
DEBATIN grows bigger: a new paper factory is built in 1925
Before long, the company established itself firmly and outgrew the stable. As a result, a new factory was built in record time and in 1925, the company moved into a large, four-storey paper factory (1876 m²) on Schnabel-Henning-Strasse. Besides producing and selling packaging paper and rolling papers in all shapes and sizes, the company also produced and sold bags, pouches, printed liners, copy paper, carbon paper, writing paper with matt or gloss finishes, boxes and cardboard.
In 1930, the Debatin & Berger Paper Company was taken over by the newly founded company Berco-Papier GmbH, and later by Werk-Papier GmbH. Anton Debatin and Rudolf Berger stood down as CEOs. Anton Debatin worked briefly for Berco-Papier GmbH before freelancing as an agent in the wholesale paper industry. Early on in 1935, he registered a company ("Anton Debatin") in Bruchsal's commercial register. A year later, when Werk-Papier GmbH went bankrupt, he was able to re-acquire the factory building and later also the production machines.
When Bruchsal was bombed on 1 March 1945, many commercial and residential buildings were destroyed or damaged. The DEBATIN building, however, emerged largely unscathed, and production work was able to continue. In 1961, an extension was added to the building. By the end of the 1960s, DEBATIN's company premises extended over a total floor area of 3614 m2.
DEBATIN SARL is founded – the new building on Vichystrasse, Bruchsal
The company continued to grow, founding a French subsidiary, DEBATIN SARL, in 1985, whose headquarters and production halls have been located in Hoenheim since 1996. In 1988/89, DEBATIN moved its primary headquarters to newly constructed premises on Vichystrasse, Bruchsal. Ten years later, the Vichystrasse premises were extended to create separate production halls for the UNIPACK® and DEBASAFE® product lines. At the same time, new break rooms and workplaces were also created.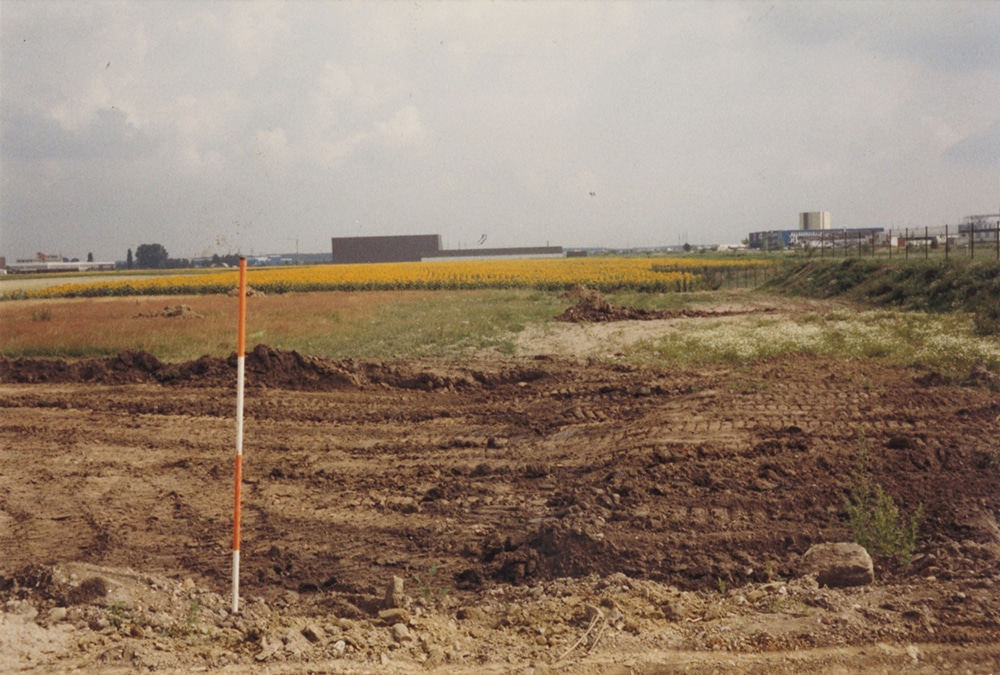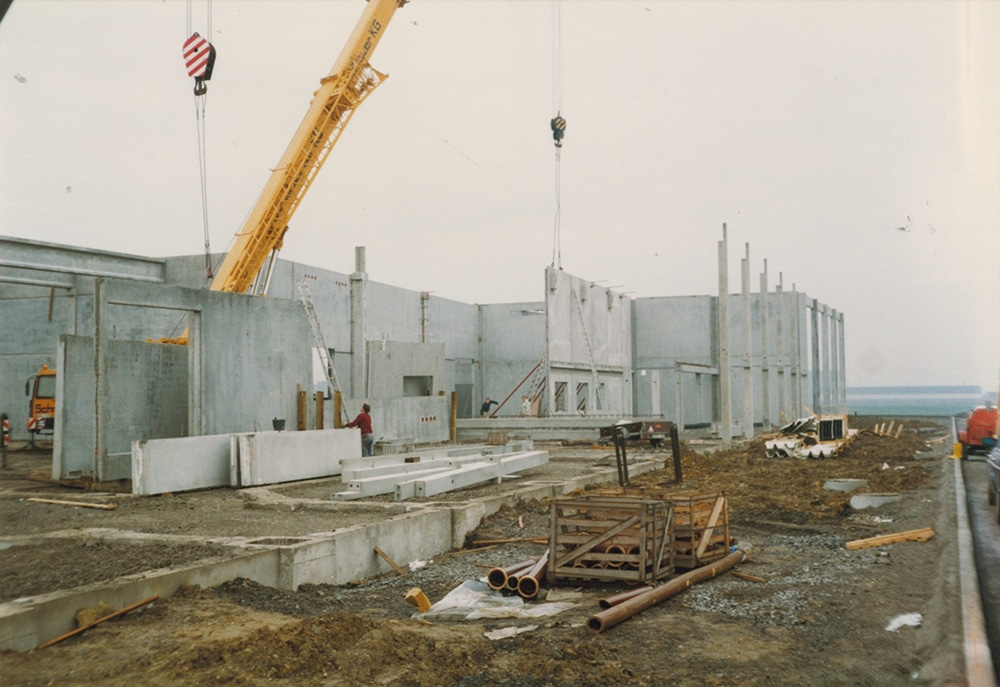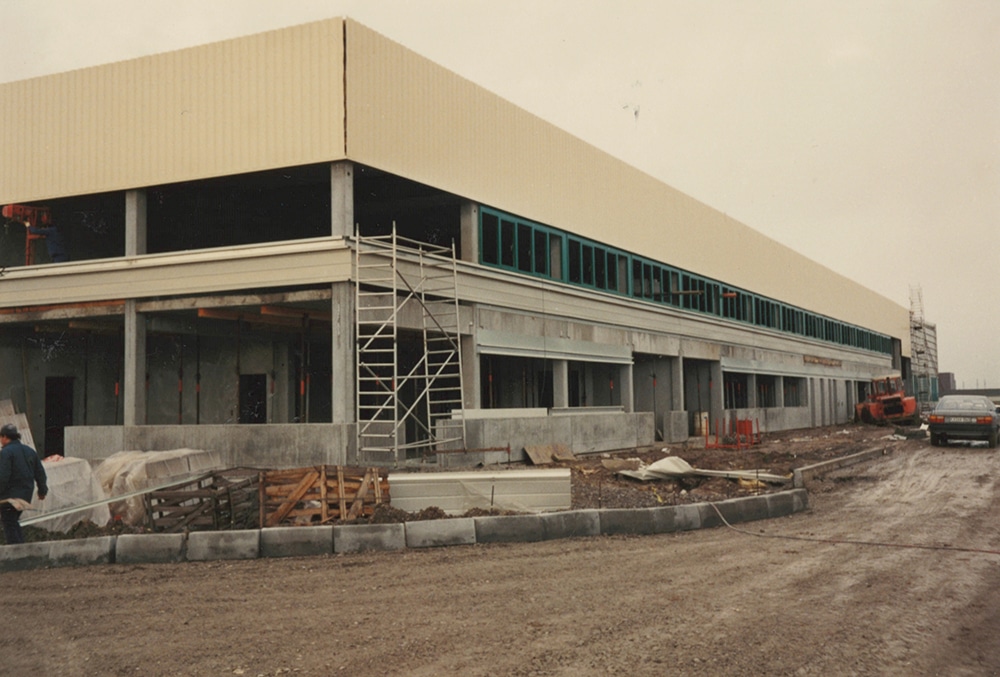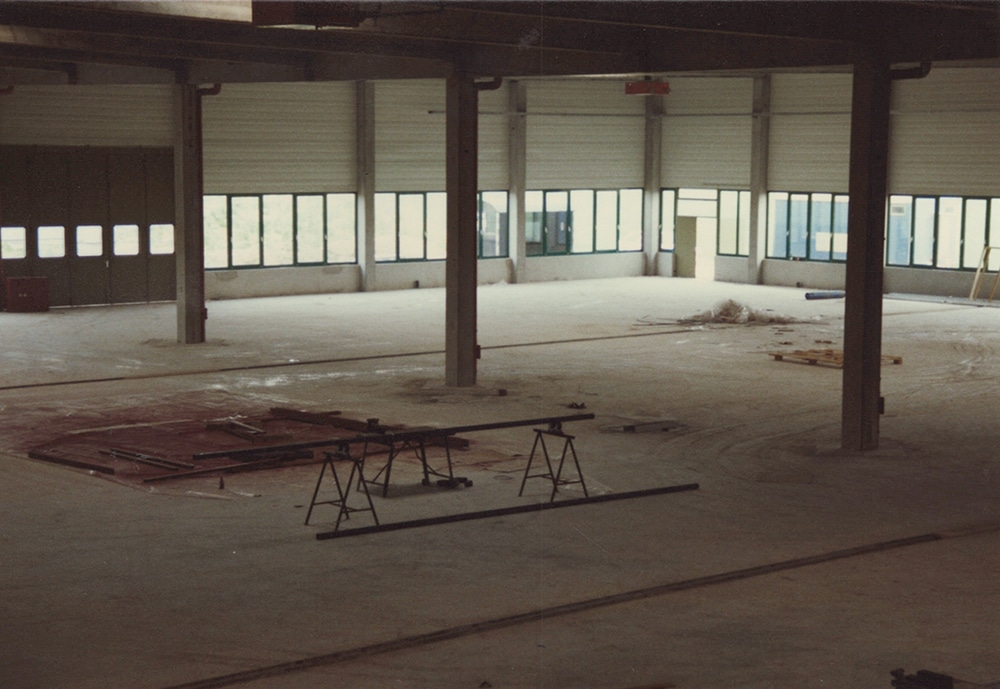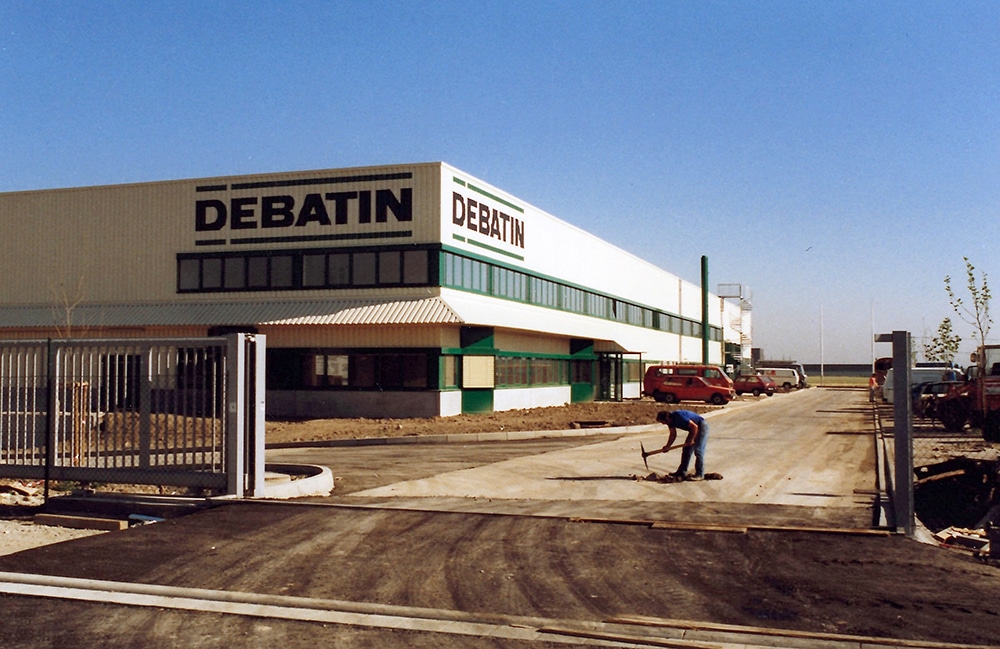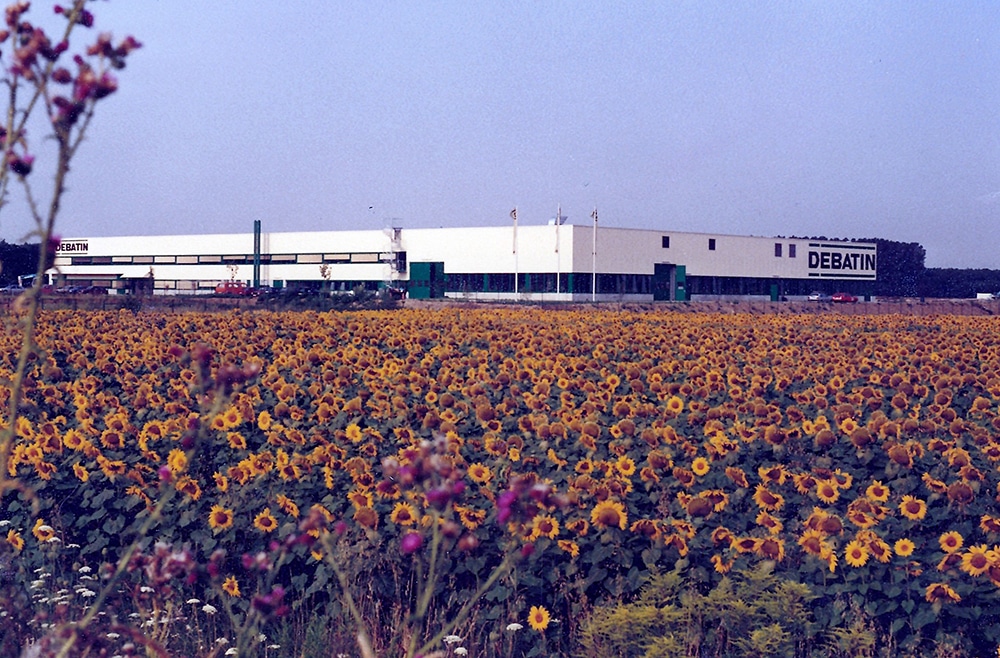 Building and renovation work in Hoenheim – DEBATIN and L.E.S.S. merge
Over the last two years, extensive work has been carried out at the Hoenheim site to construct new buildings and modernise existing buildings. Amongst other things, a heat pump was installed and the facade received new cladding and thermal insulation. These measures have helped to improve the energy efficiency of the buildings and significantly lower DEBATIN's energy costs at the Hoenheim site.
By the summer of 2022, the DEBATEAM in Hoenheim was able to move into its new offices. Their colleagues from L.E.S.S. (German only) followed suit at the end of the same year. Thus the entire DEBATEAM has grown closer together as Hoenheim focuses on developing DEBATIN's DEBAMED® product portfolio.
Past and present: on a growth curve since 1923