When Amazon, the world's leading online marketplace, struck bubble wrap from its list of permissible packaging materials in the summer of 2022, the announcement unleashed a shockwave. All Amazon's logistics centres, including those in Germany, were impacted by the change and required to use recyclable paper packaging instead. However, to cushion the blow, the new guidelines still permit air-bubble packaging for fragile items. In certain weather conditions, Amazon also allows for the use of an extra disposable plastic bag as additional protection inside the paper or plastic packaging. Well well well…
Air-bubble bags made of 60 % PCR material
"When you face complex requirements, you can't just respond with superficial answers or downplay the difficulties," says DEBATIN's CEO Thomas Rose. "That's why, for our latest innovation, we came up with an air-bubble mailing bag that consists of 60 % post-consumer recycled material. These bags protect items reliably in transit, and at the same time they're a greener option."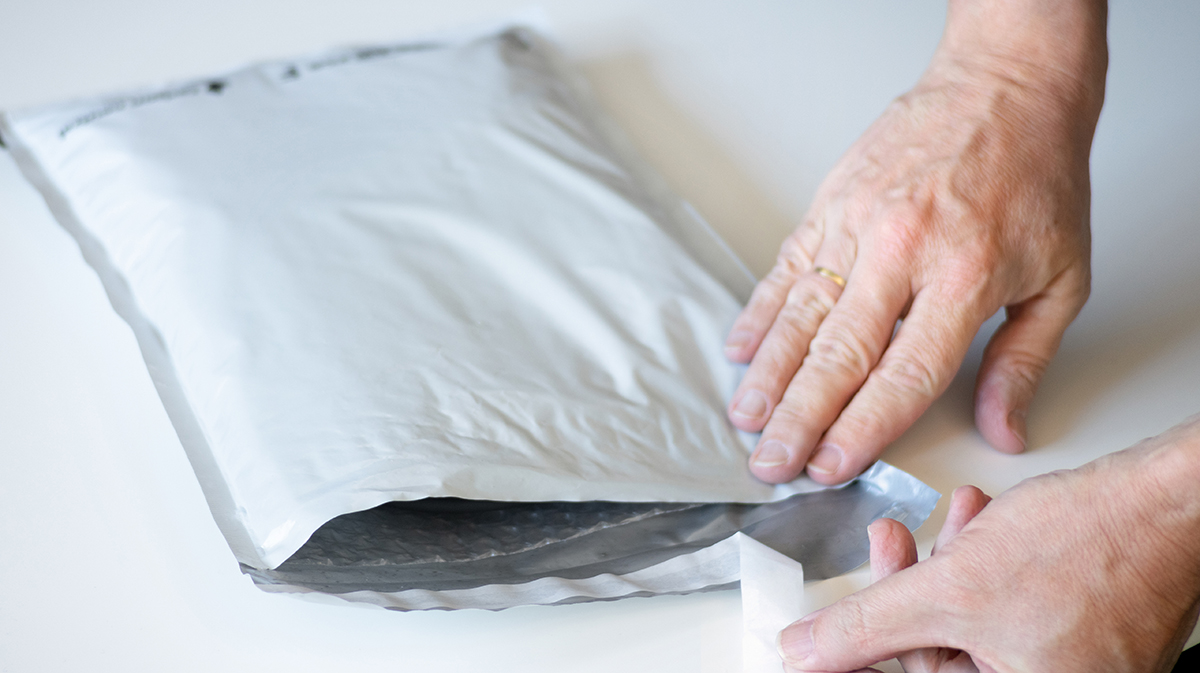 Safety and sustainability aren't rivals!
DEBA-AIR® PCR is a packaging solution made from a monomaterial, which means it's more easily recyclable. "It's not always possible to avoid plastic packaging entirely, because it quite simply does a much better job of protecting certain items – and transporting products safely is just as important as transporting them sustainably. Our job when we develop solutions to protect products more reliably along the transport and logistics chain is to square this circle," explains Thomas Rose.
However, DEBA-AIR® PCR was not developed merely as a preventive solution. The advantages of DEBATIN's latest product innovation are manifold – the material is water repellent, moisture resistant, tear proof and shock proof. Last but not least, the flap adheres powerfully to the bag to keep prying fingers out. Thanks to PCR film, the carbon footprint of a DEBA-AIR® PCR bag is only half that of a comparable product made of virgin film. Moreover, DEBATIN manufactures this product carbon-neutrally in line with its sustainability policy. Another feature that sets new standards is the thickness: at just 6 micrometres, DEBA-AIR® PCR bags use less film without compromising on safety.