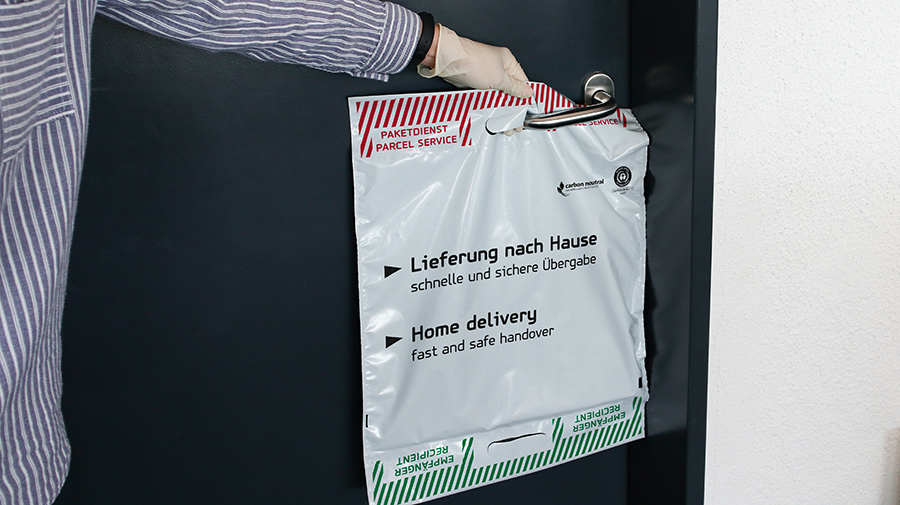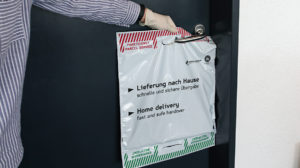 Due to the current situation, many people are staying at home, avoiding all unnecessary contact with others and shopping online. This reduces the risk of infection, but when deliveries arrive, it is often impossible to completely avoid personal contact between the recipient and the delivery agent – even when social distancing guidelines are strictly followed.
The new DEBAPOST® social distancing mailing bags, developed by the DEBATIN Think Tank, aim to help recipients and delivery agents protect themselves and avoid direct contact during delivery.
Each mailing bag has two colour-coded grip holes which clearly show where the delivery service (red) and the recipient (green) should handle the bag. This can help minimise contaminated contact surfaces and reduce the risk of passing on the virus.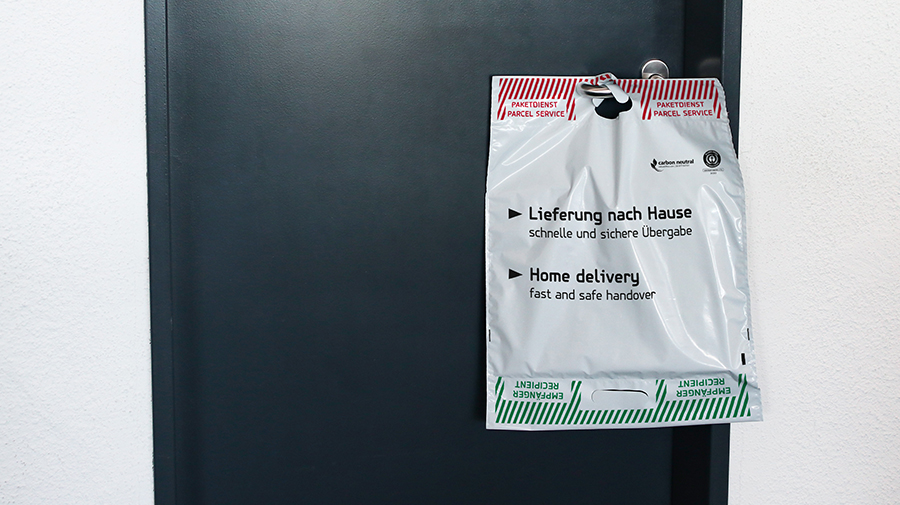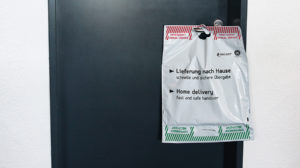 DEBAPOST® mailing bags are available in various versions, including PCR film bags
As with most DEBAPACKAGING® products, e.g.,
DEBASAFE® security bags, DEBABAG® flat bags, DEBAPOST® envelopes and DEBA-AIR® air-bubble bags, the new mailing bags come in a range of sizes and designs. They are available with a security closure and other security features (such as barcode, consecutive numbering, etc.), and can also be custom-printed.
In addition, customers can opt for DEBAPOST® Second life mailing bags in Blue Angel quality, made from more than 80% PCR (Post Consumer Recycling) materials. A sustainable packaging option for delivery and mail order companies, to help our environment and save resources.
Areas of application for the new DEBAPOST® mailing bags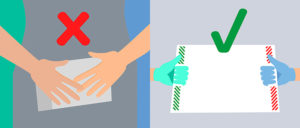 The new DEBAPOST® mailing bags can be used for packaging many different types of products offered online by a wide range of industries, including:
Textiles and fashion / mail order clothing companies
Books / book shops
Food items / supermarkets
Medication / online pharmacies
Furthermore, postal operators and delivery companies can use DEBAPOST® mailing bags to offer their delivery agents, drivers and customers additional protection.
DEBAPOST® mailing bags to help your company practice social distancing
If you are interested in our new DEBAPOST® mailing bags, or have any questions concerning their use, or would like more information (e.g., on how they can be customised), we'd love to hear from you.
Please call us at: +49 (0) 7251 8009 100 or send an Email to: vertrieb@debatin.de
Please note: Remember to keep your distance!
The new DEBATIN product can help reduce contact and thus reduce the risk of infection. Nonetheless, it is crucial to maintain a distance of 1.5 to 2 metres to other people and to observe hygiene guidelines at all times!